FOR MORE INFORATION FOLLOW THIS LINK TO
OUR OFFICAL AgIRON Web SITE
Please check out the Farm Industry News November edition for an insightful look at SJS Corp and our AgIRON Ag machinery line. Here's the link...
http://farmindustrynews.com/crop-protection/fertilizer/1101-sjs-leaner-ripper/
In ACTION FIELD VIDEOS COMING SOON! .....
An AgIRON Model 1000 3-PT carrier and Model 3000 inline ripper make a nearly INDESTRUCTABLE AND AFFORDABLE team to make your fall tillage productive and cost effective. Add the application of fall anhydrous or liquid fertilizer with a Model 1000 3pt carrier with integral mounted tank and get even more cost savings by combining trips. Or use a pull behind honey wagon or air operated dry fertilizer cart with a rear hitch option. Whatever your application - our engineering staff is here for one reason - TO MAKE YOU MORE PRODUCTIVE AND MAKE YOU MORE MONEY! If you have a specialized need - we won't turn you away - we will listen and develop a solution.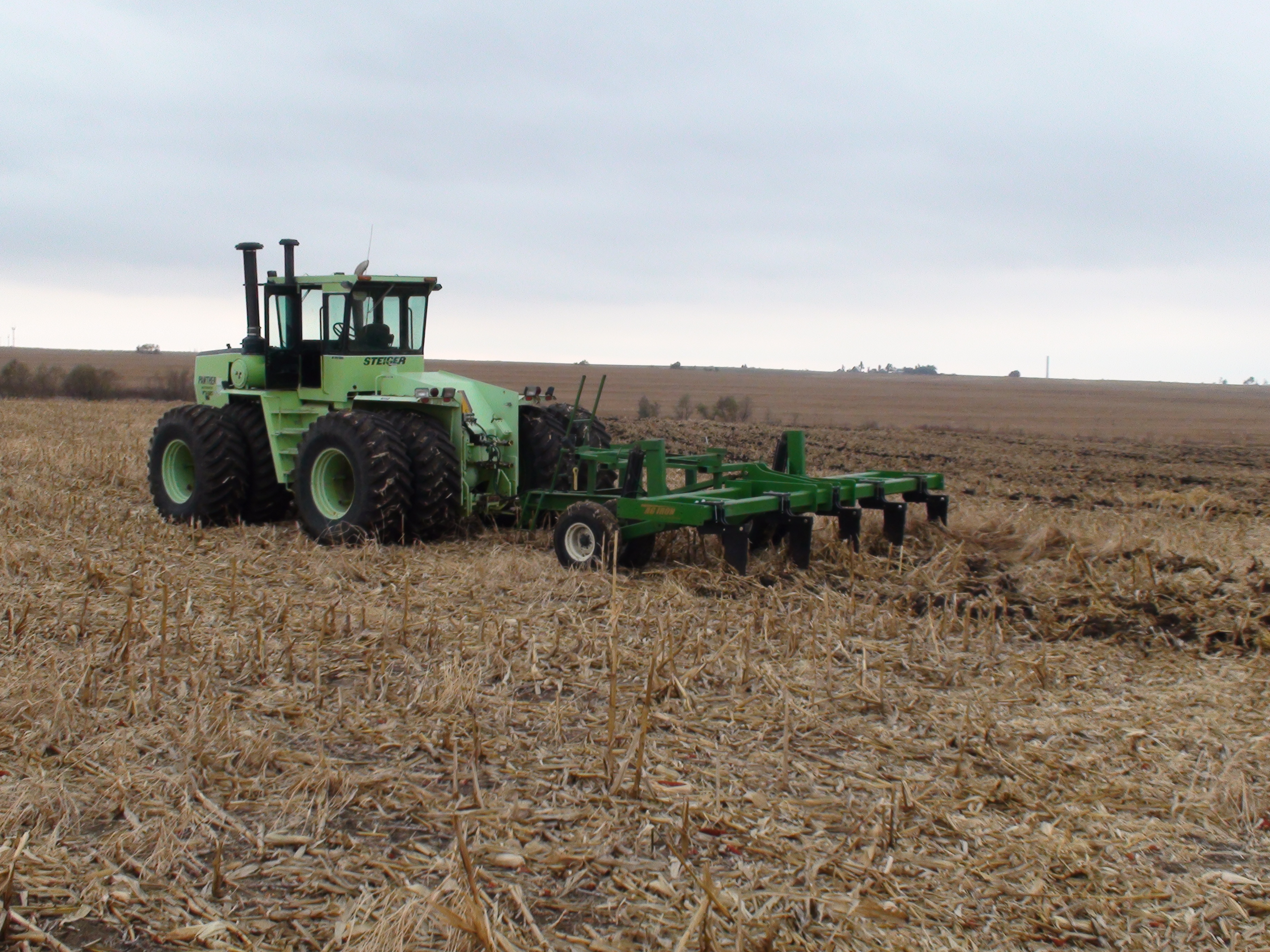 Whether its strip-till to minimize disturbance of of trash and speed spring emergence OR maximize soil disruption in packed down hard soils from a damp harvest. Either Way AgIRON's 3000 Inline Ripper with properly selected attachments is the right product for the job. From the UNPRECEDENTED -NO COST FERTILIZER PACKAGE (optional credit delete) to the HD Strip-Till Closing Wheels to the ROOT ZONE AGGRESSOR-V points - or add spring loaded coulters for high trash fields. Whatever the need ... AgIRON has an attachment for YOUR application.